Tigges Chiropractic Clinic, was established by Dr. Michael Tigges in July of 1988.  The 2500 square foot state of the art facility has a well-trained staff to assist you with your health care needs. Our integrative approach to care is very effective in relieving most musculoskeletal conditions. Your family deserves the best in natural health care at Tigges Chiropractic.
The doctor and staff offer traditional chiropractic care as well as treatment and rehabilitation of personal injury, workers' compensation, and automobile accident injuries. While proficient in many different chiropractic spinal adjusting techniques, Dr. Tigges also recognizes the need for and administers many different physical therapy modalities and treatments. Additionally, therapeutic massage therapy will be available in 2009 to provide care to patients whose diagnosis warrants and would benefit from such treatment. This multifaceted and diverse approach affords the patients at Tigges Chiropractic the highest level of care and is very effective in relieving most musculoskeletal conditions.
Complimenting your chiropractic care, you will find our Chiropractic Assistants, Katharina, Virginia, and Sheila. They are highly trained, efficient, and courteous, and are here to assist you with paperwork, scheduling appointments and insurance needs.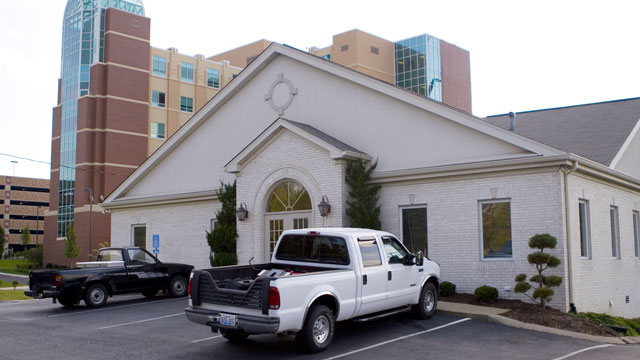 Chiropractic Care Clinic for Tennessee
Tigges chiropractic clinic has been on the forefront of the health care profession and was one of the first clinics to integrate chiropractic with physiotherapy and exercise rehabilitation with the use of digital X-ray. The combination of safe, drugless modalities and diagnostic testing allows for speedy recovery from most musculoskeletal conditions. Located next To Sumner Regional Health Systems in Gallatin, Tennessee, Tigges Chiropractic has been serving Gallatin for more than 20 years. We also provide quality comprehensive care for auto accidents, sports injuries, painful syndromes and work related injuries.
Our integration of chiropractic, physical therapy, massage therapy, nutrition and rehabilitation sets us apart from most other clinics. We offer treatment that is safe, effective, and courteous to our patients so that they may achieve their health care goals and return to activities they enjoy. We strive to treat you as we would any of our own family.
We Promise…
We'll honor your goals.
We're here to help, whether you want relief or wellness.
We'll respect your time and make your visits fast, efficient, and effective.
We'll protect your privacy by keeping your personal information confidential.
We'll answer your questions and explain our examination findings.
We'll offer choices and refer to other specialists as needed.
We'll encourage participation and show you ways to get well faster.
We'll offer clinical excellence with the latest safe and natural chiropractic care.
We'll offer hope, because with a revived nervous system, anything is possible.
We'll offer hope, because with a revived nervous system, anything is possible.